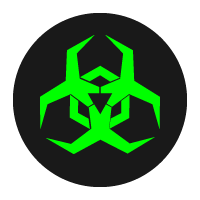 Infection Removal
Viruses are more widespread and easy to get than ever before. We are experts in infection removal and software repairs. We have partnered with a major infection removal company to put together our own set of clean-up tools. So, if your machine is behaving strangely or just much slower than normal, drop it into us for an assessment.
Screen Replacement
With our great suppliers we have access to most Notebook, Netbook and Ultrabook screens. We keep the most common screens in stock, meaning your machine will often be repaired in 1-2 hours. If we don't have your screen in stock, in most cases, our suppliers can get the screens to us the next day. So, if your screen is cracked or simply not working bring it in and we will take a look.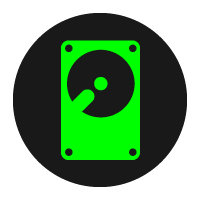 Data Recovery & Backup
If your think your laptop Hard Drive might be failing, or your External Hard Drive has stopped working drop them into us. We can back up your data and have specialist software for forensic recovery, so even if your Hard Drive accidentally got wiped or you can't access your data we may be able to retrieve it for you.
OS Installation
Weather your machine is Windows or Mac we can sort it. If it needs a new operating system, or to have its current one reinstalled because of corruptions we can help. We have access to a wide range of recovery keys. When we are reinstalling operating systems, we will make sure you have all the correct Drivers and Updates, saving you the risk of more corruptions due to bad installation.
Hinge Replacement
Drops and general wear and tear can cause the hinges on your laptop to break. Whether the hinge itself snaps or the placeholders attaching it to the chassis of the machine break we can fix it. Prices and time may vary depending on if we need to order and replace the entire hinge or just remold the fitting, but if you bring it into us for a look we can give you a quote before carrying out the work.
DC Jack Repair & Replacement
If you have started to notice that sometimes your charging connection cuts in and out it may be a big indicator that your DC Jack is damaged. Bring it into us as soon as possible and it could save you money. If seen to early, it can mean that we may be able to just re-solder the existing Jack rather than having to order and replace it once its fully broken.
SSD & Ram Upgrade
Want to give your laptop or desktop a performance boost ?
We can help, with the power of an SSD and some extra RAM,
we can supercharge your machine!
Liquid Damage
Accidents happen, liquid gets spilled. Remove your battery if possible and bring it into us ASAP to avoid further damage.